STAGG Chili
The Chilli-Lover's Chilli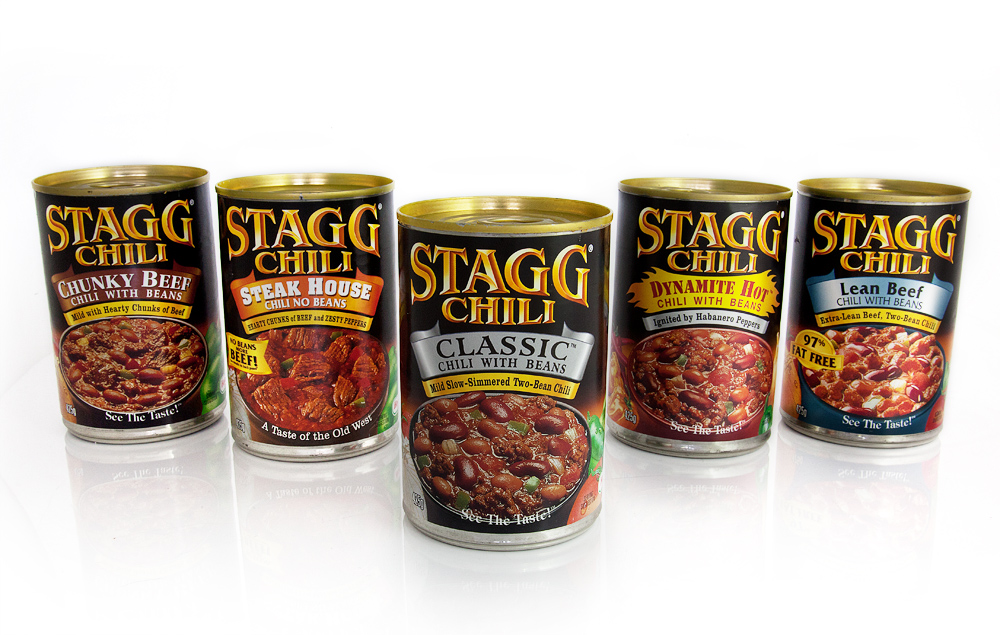 Just one taste and you'll fall in love with STAGG® Classic® chili. It's made with juicy beef, succulent red tomatoes, mouth-watering jalapeño peppers and zesty onions.
The result is a chili so loaded with good things, it has taste you can actually see. A convenient heat-and-serve product, STAGG® chili comes in an easy-open can to offer a fast meal solution with a rich and hearty taste. No wonder it's beloved by chilli-lovers everywhere.
Clement Hirsch established STAGG Foods in 1956 as Rocking K Foods. In 1980, the company's name was changed to STAGG Foods and in Oct. 1996, Hormel Foods acquired STAGG Foods.
Varieties Include:
STAGG® CLASSIC™ chili with beans
STAGG® Chunky Beef chili with beans
STAGG® DYNAMITE® Hot chili with beans
STAGG® Vegetable Garden chili with beans
STAGG® STEAKHOUSE™ chili no beans